Entertainment
The Macallan's Artful New Single Malt Whiskey Is One For The Ages
It was just last year that the whiskey world watched as The Macallan lifted the curtain on the thematic Anecdotes of Ages Collection, a pointed and fascinating fusion of art and whiskey worked up in collaboration with legendary British pop artist Sir Peter Blake. Considering this is the third time the artist has worked with The Macallan in as many decades, the collection is fashioned as somewhat of a celebration for both the legacy of this historic Craigellachie distillery and Sir Peter Blake, who has been highly revered ever since he designed the cover for The Beatles' 1967 album Sgt. Pepper's
Lonely Hearts Club Band in his distinctive style of collage.
Comprising 13 one-of-a-kind bottles and an exquisite 1967 single malt whiskey that has been maturing for more than 50 years, The Macallan Anecdotes of Ages Collection was, upon release, an instant and unequivocal hit for consumers and collectors alike. And while that came as no surprise, considering bottles of The Macallan have been known to break records when it comes to whiskey auctions, it was still interesting to see one of the 13 original bottles, the "Anecdotes of Ages Collection: A New Era of Advertising," fetch a final price of $437,500 when it was sold at Sotheby's New York in March 2021.
With the proceeds going on to support the Guggenheim Museum's diversity, equity, access and inclusion initiatives, the sale deepened The Macallan's ties with the art world, a connection that's already been solidified with each bottle featuring a different collage from Sir Peter Blake.
---
---
"Each collage in the Anecdotes of Ages Collection is inspired by The Macallan's history and heritage, one that respects time and craft, two essential components of my own creative process," said Sir Peter Blake.
"I meticulously worked on each collage, pulling from The Macallan Estate's rich history to complete a collection that is a celebration of art and whisky."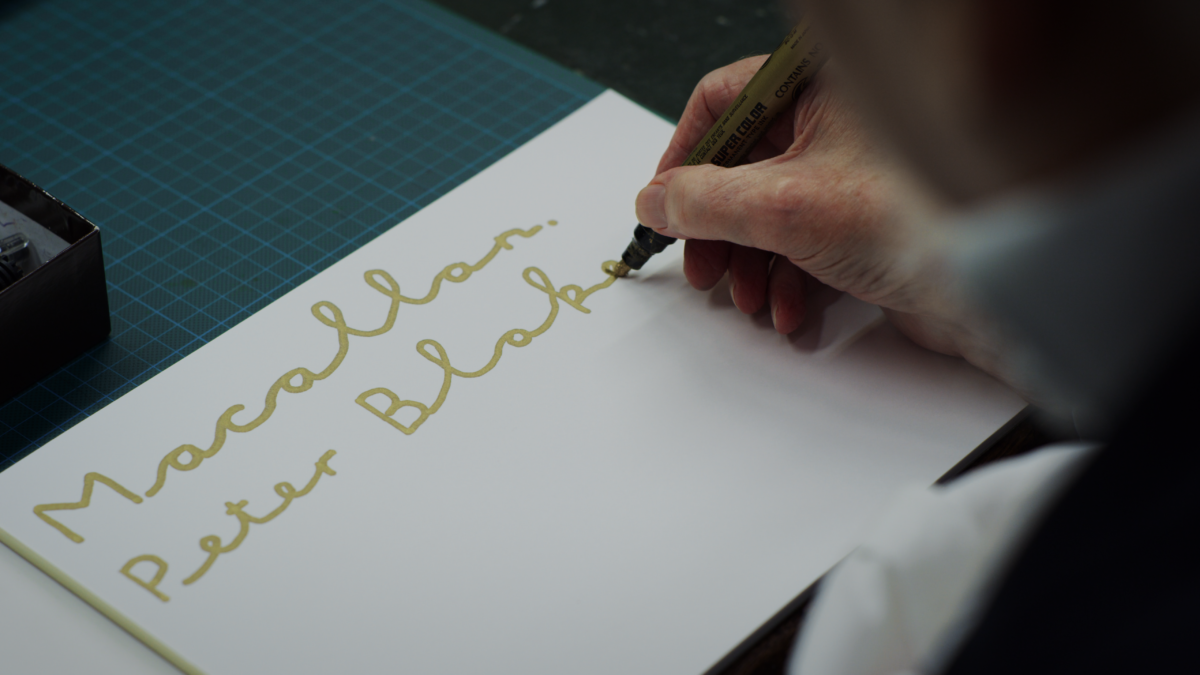 As you could expect from a whiskey that's over 50 years old, the exceptional single malt inside these bottles was chosen for its classic and distinctively colorful character, built with oak and fig notes that creep up on the palate only to burst with sweet, chewy flavors of hazelnut, strawberry, chocolate and lightly spiced peach. Wrapping that all up with an equally colorful collage from such a renowned artist only furthers this collection as one of The Macallan's most playful in years. And this coming from a label that most recently released the ultimate fusion of chocolate and whiskey.
The 13 original bottles in The Macallan Anecdotes of Ages Collection are, of course, treated as a special occasion completely befitting of their rarity. The hand-blown bottles come with an oak stopper and a label signed by Sir Peter Blake himself, presented in a handcrafted European oak case that is covered with thumbnail photography tracking the artist's long and storied journey with The Macallan. A leather-bound book is also included with each original bottle, featuring all 13 label artworks and the stories that match these collages, along with a certificate of authenticity.
And although not everyone is going to be able to get their hands on one of these coveted bottles, The Macallan has brought a sense of accessibility to the collection. While The Macallan archive will retain the 13th original bottle, the label has released just 322 bottles of the same rare 1967 whisky, divvied up around the world as The Anecdotes of Ages Collection: Down to Work Limited Edition.

Yes, still rare. But those 322 bottles are still much more accessible to the average whiskey lover than the 13 original bottles. And to make the release even sweeter, The Macallan has now brought Australians a further special single malt commemorating Sir Peter Blake's visit to The Macallan Estate on the legendary River Spey.
Titled, The Macallan "Sir Peter Blake: An Estate, A Community and A Distillery," this newly released single malt whiskey pays homage to the momentous partnership and is displayed in a custom box inspired by Sir Peter Blake's art, alongside a certificate outlining the history and heritage on which the art was based, and Sir Peter Blake's artwork printed on a scroll.
---
---
Described as cinnamon in color with a nose of rich dried fruits and hints of orange and clove, An Estate, A Community and A Distillery is an appropriately luscious way to celebrate the crossroads of art and whisky. The palate, full of dried fruits, crackled black pepper and accents of vanilla and orange oil, finishes with a long, lingering burst of oak with cinnamon and cacao.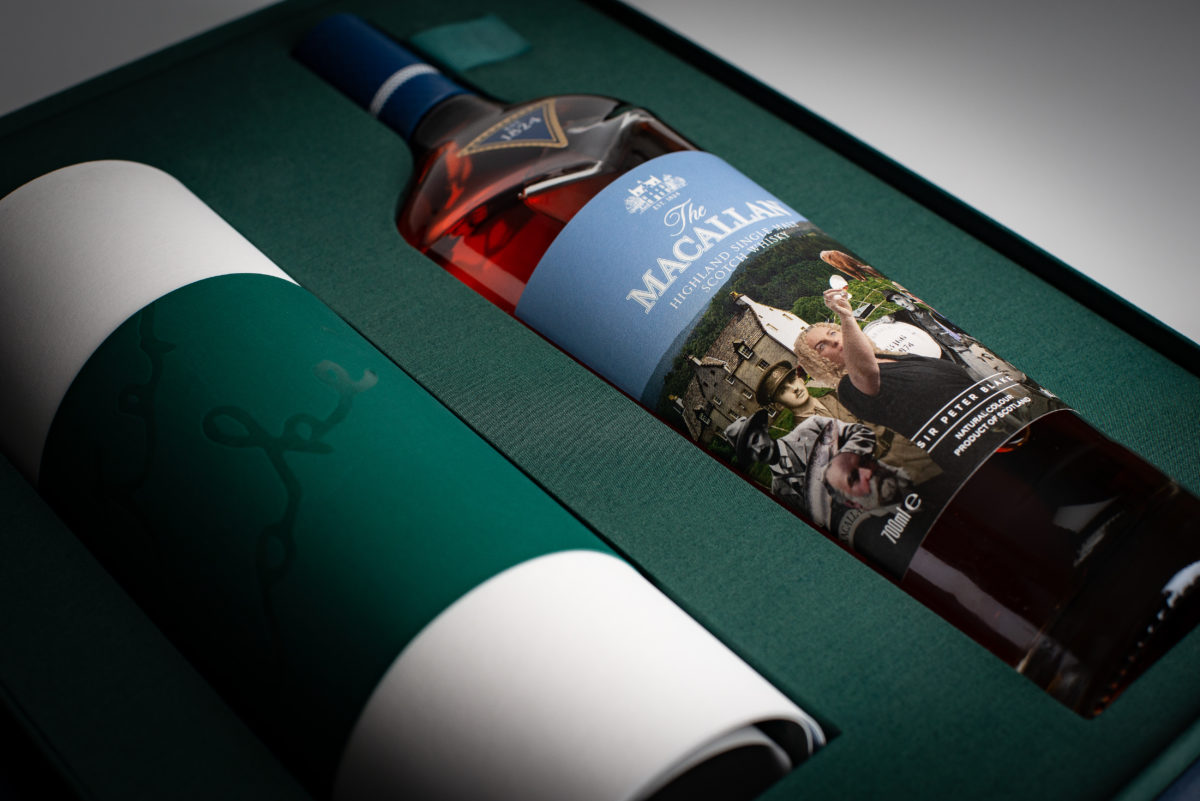 The Australian release of An Estate, A Community and A Distillery has been commemorated with a digital exhibition, welcoming the public into Sir Peter Blake's studio for those who want to dive deeper into this release.
Sir Peter Blake: An Estate, A Community and A Distillery can now be found at select independent retailers and venues across Australia at an RRP of $1,600.