Business
Gold Coast residents face estimated loss of $100,000 over sale of apartment car parks
Nearly 150 Gold Coast residents are about to lose their underground car park largely thanks to a spectacularly successful business deal hatched by local mayor Tom Tate's consortium.
The car park is being sold out from under them as part of a $22 million sale of a former bowling green purchased by Tate and his business partners for a fraction of its value.
Bill Cahill is one of the residents facing a loss estimated at more than $100,000 on the value of his apartment in the Surfers Plaza resort, if it no longer has dedicated parking.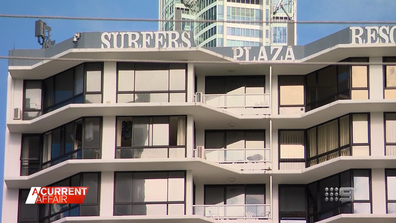 READ MORE: Motorists 'gobsmacked' by seatbelt fines speak out
"We're hard working Aussie battlers that are just trying to have a go and I feel that what is happening to us now is absolutely financially crippling us," Cahill said.
"My family and the residents of Surfers Plaza Resort would not be in this position at all, if it wasn't for the dealings of the mayor of our city, Tom Tate."
Tate is a property developer and before becoming mayor, a business he partly owned took over the financially troubled Surfers Paradise Bowls Club in 2005, with a plan to rescue it.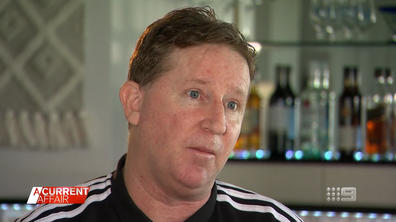 READ MORE: Couple slugged with $15,000 Qantas bill after booking mistake
Instead it closed for renovations and never reopened again, upsetting bowls club members with one telling Nine News at the time, "they'll put a high-rise on it, you couldn't bet enough money on it".
The prime patch of real estate attached to the club had been valued at between $10 million and $14 million and was the subject of two offers to purchase it for more than $7 million.
But in 2007, one of Tate's companies quietly purchased the bulk of the bowling greens from the club for just $770,000.
READ MORE: Aussie couple lose $500k in elaborate banking scam
Tate declined to answer A Current Affair's questions about how he was able to buy the land for such a low price.
A Current Affair does not suggest any impropriety in that transaction.
Underneath the bowling green is a carpark which was built as part of the Surfers Plaza development, but on a separate title.
The residents had a lease in place to use the carpark until 2032, but that has since been terminated.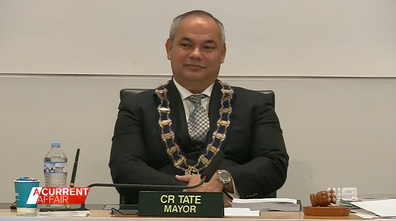 After failed attempts to build a high-rise property development on the bowling green land, Tate and his business partners listed the block for sale last year.
It sold for $22 million with settlement due in September.
The deal would realize a spectacular return of 628 per cent on the Tate consortium's investment, after adding in an additional $2.25 million spent on a smaller piece of the bowling green that was owned by the state government.
Another Surfers Plaza resident Mark Eastlake said he was "absolutely gobsmacked" at the $22 million sale.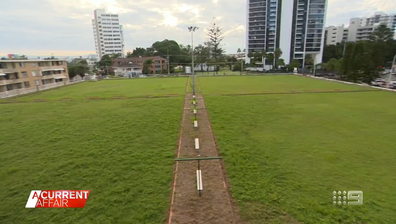 "$22 million without any consideration to all of us who live here," Eastlake said.
"It's all about the money. Everything is all about the money."
Another piece of the bowling greens site is owned by Gold Coast City Council and has now been put up for sale as well.
The problem for Surfers Plaza residents relates to a previous development application on the council-owned portion, which included a requirement that any future project on the bowling greens must provide 150 car parks for them too.
That condition has now been dropped with a Gold Coast City Council spokesperson declining to answer A Current Affair's questions as to why.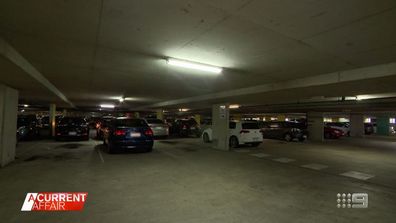 "The car parking requirements of Surfers Plaza Resort is a matter for Surfers Plaza Resort," the spokesperson said.
"Any future development application will be assessed in accordance with Council's statutory obligations."
Tate's brief statement did not address any specific questions about the residents future car parking, or how he was able to secure such a healthy return on investment.
"That building was approved circa 1985. I arrived on the Gold Coast in 1995 and was not elected mayor until 17 years later," the statement said.
The Surfers Plaza residents are furious with the mayor and Gold Coast City Council.
"We want answers from Tom Tate. We want answers from the Gold Coast City Council as to why this is happening," Cahill said.
In Pictures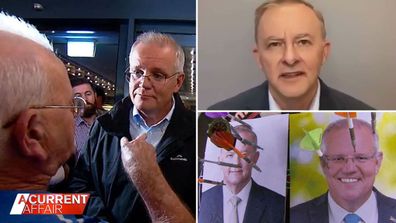 The moments that defined the 2022 federal election campaign
View Gallery