Technology
"That's Being Overly Negative for No Reason" – xQc Replies to Popular Game Critic on Call of Duty Modern Warfare's Greatness
This year's Summer Game Fest turned out to be quite a mixed bag. While some enthusiasts found it interesting and exciting, others were simply not impressed at all. Famous critic videogamedunkey was part of the latter section.
WARNING
Article continues below this ad
The highly respected critic in the gaming industry didn't like the recent Summer Game Fest. In one of his recent videos, he even expressed a rant about many titles revealed in the event. The upcoming Call of Duty Modern Warfare sequel was also among the ones he didn't find engaging enough. However, another famous personality on the internet, xQc, disagreed with the critic on his anti-Call of Duty rant.
WARNING
Article continues below this ad
xQc defends Call of Duty while praying Modern Warfare
To begin with, videogamedunkey recently uploaded a clip on YouTube. It was basically a criticism of all the announcements and reveals that took place in this month's Summer Game Fest. While hating on almost each presentation, he also mentioned that Call of Duty's new installment didn't look good either.
Reacting to the session on Modern Warfare II, he said in his video that its predecessor from 2019 didn't change anything. And that it wasn't good at all in terms of bringing something fresh to the series. He also said that the upcoming sequel won't be promising enough due to similar reasons.
"The campaigns are so f*****g pathetic, so outdated. It's just, I don't know why they showed this, it looks like s**t," he said about MWII's gameplay footage.
xQc disagrees with videogamedunkey on 2019's Modern Warfare
It didn't take long, however, for streamer and popular gamer xQc to notice videogamedunkey's rant clip. While reacting to his opinions on the Summer Game Fest and specifically Call of Duty, he showed a total disagreement with the critic.
According to xQc, Modern Warfare changed everything for the franchise in terms of offering a new approach.
The streamer said that the critic was being "overly negative for no reason".
"It changed the approach, I think, to overall battle royales with the new system of being brought back; also the Gulag was great. It was a fantastic way to make battle royales more enjoyable."
Adding further, he also said that Call of Duty Modern Warfare's team "revitalized apart" of the game for a better experience.
WARNING
Article continues below this ad
DIVE DEEPER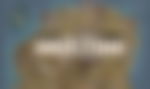 Meanwhile, the Call of Duty saga is set to return later this year with Modern Warfare II. Activision's next major premium in the action franchise will arrive on October 28, 2022. The game will be available on PlayStation, Xbox, and PC via Steam.
What are your thoughts on xQc's reply to videogamedunkey? Who do you agree with the most, and why?
WARNING
Article continues below this ad
Let us know in the comments down below.
WATCH THIS STORY: From Call Of Duty To Minecraft: Ranking The Highest–Selling Video Games of All Time