Business
Auction clearances slump as volumes jump
Economists have been downgrading their expectations for the housing market after the Reserve Bank of Australia's bigger-than-expected 50-basis-point increase in the cash rate earlier this month, which lifted the benchmark rate to 1.35 per cent. Many expect it will reach 2.5 per cent.
Higher borrowing costs for home buyers coincide with falling consumer confidence as inflation – which RBA governor Philip Lowe expects to peak at 7 per cent – ​​rises, weakening spending power.
Last week ANZ senior economists Adelaide Timbrell and Felicity Emmett said Sydney house prices could plunge as much as 20 per cent between April this year and the end of next year, less than a month after they said Sydney prices would fall 7 per cent this year and 8 percent next year.
In this environment, the most confident buyers are people with more equity and who are less reliant on credit to buy property.
A two-bedroom apartment in North Sydney sold for $1,462,000 at auction on Saturday – $127,000 over reserve – after a couple from regional NSW battled it out with another party to secure the 10/18 Ridge Street home for their Sydney-based daughters to live in .
"The property had all the features – a great location in a busy hub but quietly located at the rear of the building, north aspect and very well presented," said agent Chris Davies of Belle Property Neutral Bay.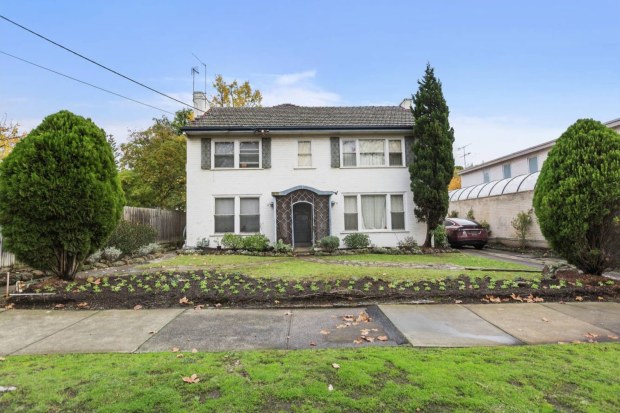 "Even with the market's uncertainty this sale shows that buyers are willing to pay for quality properties."
Overall, however, Sydney posted its lowest preliminary clearance rate in more than two years, with a 55.4 per cent rate based on the 624 reported results of 793 scheduled auctions.
The NSW capital's highest clearance rate was in Sutherland Shire in the southern suburbs, with 71 per cent. The lowest rate CoreLogic reported was 33.3 per cent in the south-western suburbs.
In Melbourne's Toorak, a four-bedroom house sold for land value was called on the market at $8.2 million and went for $9,050,000 – more than $13,500 per square meter – to a developer,
"That's as strong a result as you would see in any time," said buyers' agent Emma Bloom.
"There's no distress yet. There's still healthy appetite for top-end properties."
Sales agent Hugh Hardy of Abercromby's, who sold 23 St George's Road to the vendors 21 years ago for $1.4 million, said it would likely cost $6-$6.5 million to rebuild on the site and that the finished new home would likely come in "well north " of $20 million.
In the lower price brackets, however, the market is weakening. In Melbourne's inner-eastern East Kew, a four-bedroom house on 589 square meters built in 2018, which sold in February last year for $3,667,500 at auction passed in on Sunday to the sole bidder who offered $3.625 million.
The 53 Spruzen Street property, advertised with a $3.6-$3.85 million price range, sold in negotiations after the auction for an undisclosed price, Kay & Burton agent Gowan Stubbings said.
The number of auctions scheduled in Melbourne over the week nearly tripled to 1264 from 450 the previous week and the preliminary clearance rate ticked up to 57.9 per cent from the previous week's preliminary
57.4 percent.
The previous week's final rate of 52.4 per cent was the city's lowest since September last year.
Adelaide had the most scheduled auctions of the smaller cities, with 179 and posted a preliminary clearance rate of 70 per cent, down from 78.7 per cent a week earlier.
Canberra had 101 scheduled auctions and a preliminary rate of 64 per cent, up from the previous week's 59.2 per cent. Brisbane had 174 auctions and posted an initial rate of 52.2 per cent, also up from the previous week's preliminary 48 per cent.